What's New
The latest News and Products from Advanced Affiliates
About The Company
Our beginnings go back to the late 1950s. Metal molding was the rage in furniture and trim was 'King." We noticed a unique process in Europe for using a thin metal veneer wrapped around a wood base. AA introduced the concept to the USA and developed long term design and supply relationships with major USA manufacturers. Among them RCA, at the time operating one of the largest cabinet manufacturing plants in the USA, based in New Jersey. Other radio and TV manufacturers Zenith and Motorola were also part of AA's growing customer base.
1959 Ledger – For over a decade, Advanced was the exclusive manufacturer of metal trim for RCA Victor.
In the 1960s, AA expanded its customer base offering competitively priced magnetic and roller catches to the furniture Industry. At a time without self-closing or soft-closing hinges, every door needed a catch, and AA was there to close the door on the opportunity. Our no. 500 and no. 1910 are still, 60 years later, used by major manufacturers of wood products.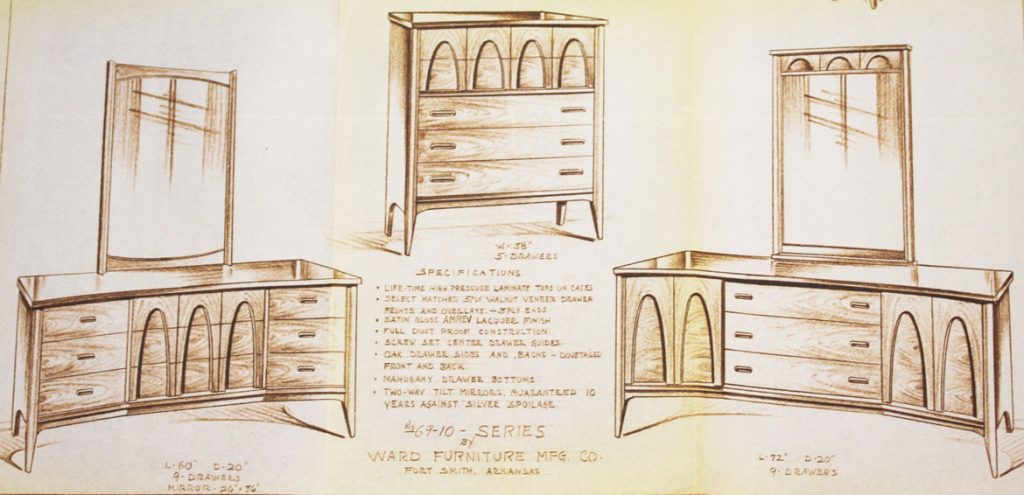 1967 Ward Furniture Specifications for catches from Advanced Affiliates, Inc.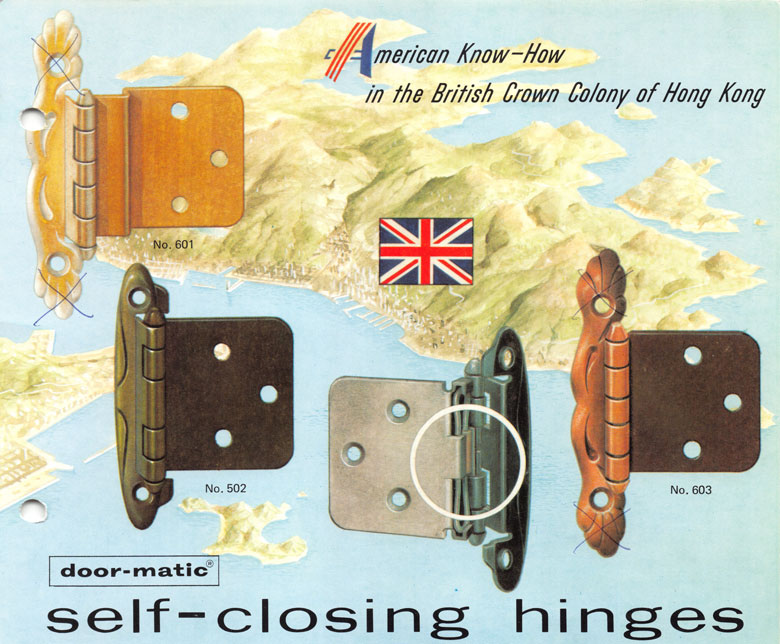 1979 Door -Matic Self Closing Hinge Advertisement
As 1969 rolled into 1970 AA engineered, developed, and patented (no. 3568-241) the no. 502 SELF-CLOSING CABINET HINGES. This lead to an expansion into the kitchen cabinet industry. Over 100,000,000 hinges were manufactured and sold over the next decade and AA grew into a supplier to the largest kitchen manufacturers in the country.
During the 1970's, AA looked for products to market as a complement to their growing hinge business.  Pulls and knobs were a natural! Working hand in hand with the nation's best cabinet hardware designers, the Decorite® line became the well-priced go to choice for kitchen manufacturers from coast to coast.  We are proud to continue this tradition.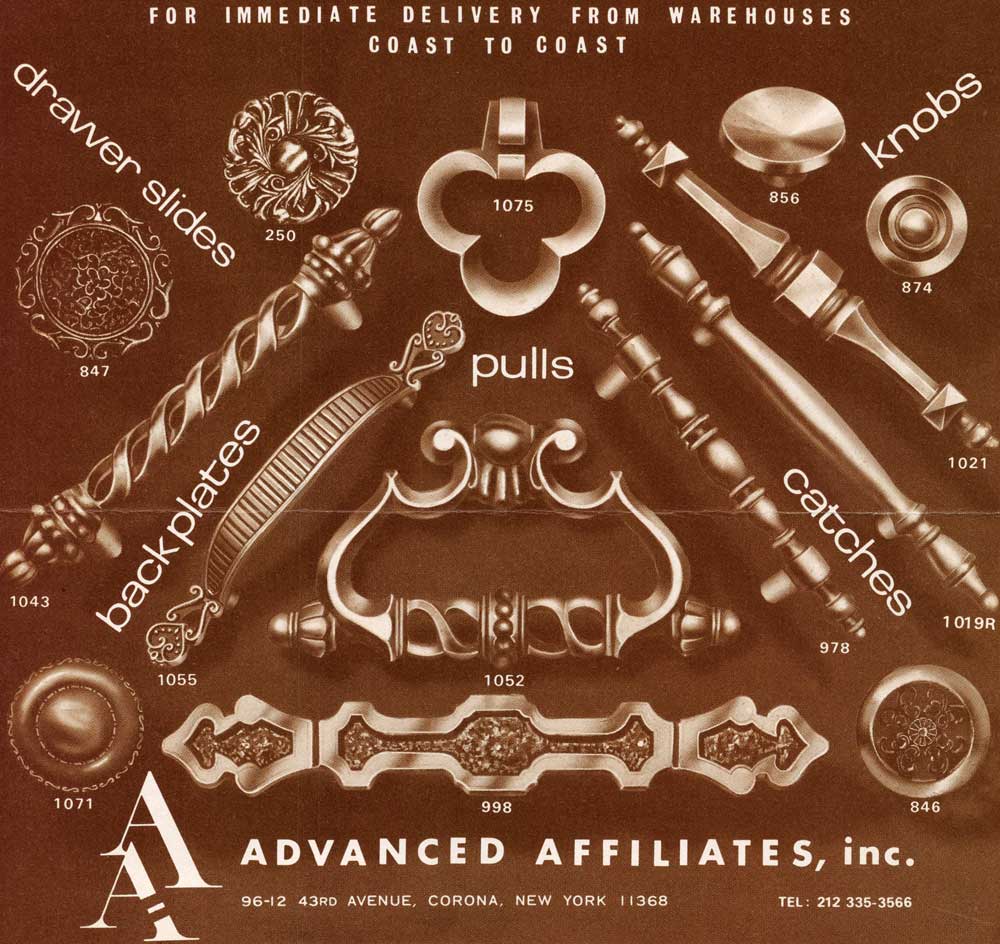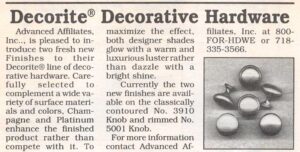 Traditional precepts of quality and service are sometimes overlooked in this highly technological age. Old-time values of craftsmanship and attention to our customers' needs are attributes we apply to our conduct of business here at Advanced Affiliates. For over 60 years we have consistently delivered to you, our valued customer, a product which is high in quality and above all value.